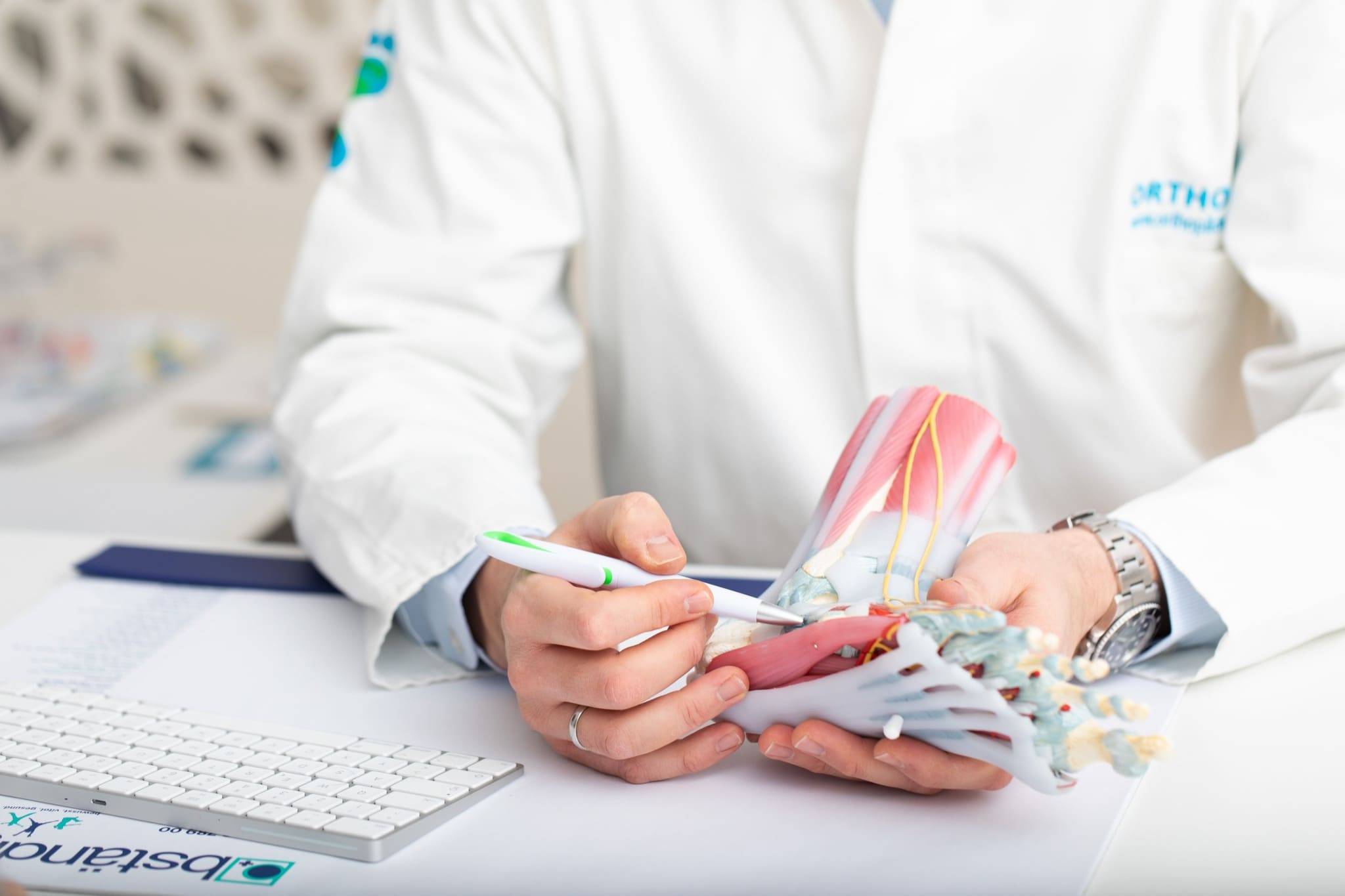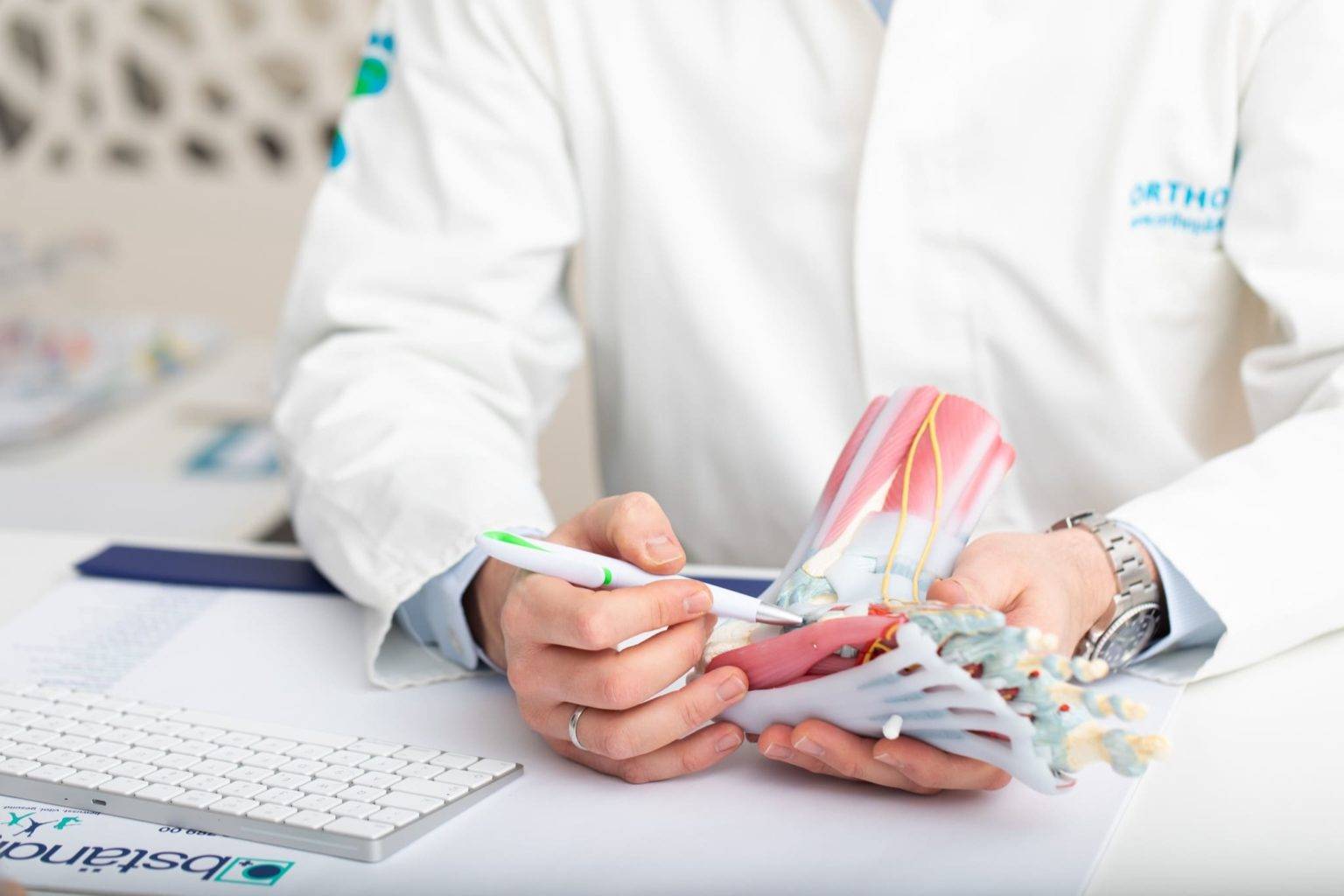 Due to the consequences of injuries or incorrect loading, wear and tear can occur in the area of the metatarsus (especially in the joints connecting the tarsal and metatarsal bones). This results in pain in the area of the back of the foot. Often a bulge is also formed, which is caused by excessive bone formation in the course of wear and tear.
The advantages of my private practice are that you do not have long waiting times, I can take enough time for you and appointments are usually available at short notice. Foot pain treten bei Belastung auf. In fortgeschrittenen Stadien besteht allerdings auch ein Ruheschmerz. Eine weitere Problematik ist häufig eine Druckstelle im Schuh aufgrund der Vorwölbung im Ristbereich.
As a chiropodist, I would be happy to advise you on your therapy options for arthrosis in the metatarsus. With mild forms of arthrosis, shoe insoles will usually be sufficient as a therapeutic measure. In order to relieve acute pain, pain therapy (infiltration, physical therapy) will be applied.
If the conservative therapy is not successful, an operation is performed. During the foot operation the broken joint is stabilized. It is fixed in the correct position. This is called arthrodesis. This procedure improves the pain situation and the foot's rolling motion without affecting the foot itself.
As an experienced foot surgeon I have been performing this operation successfully for years.