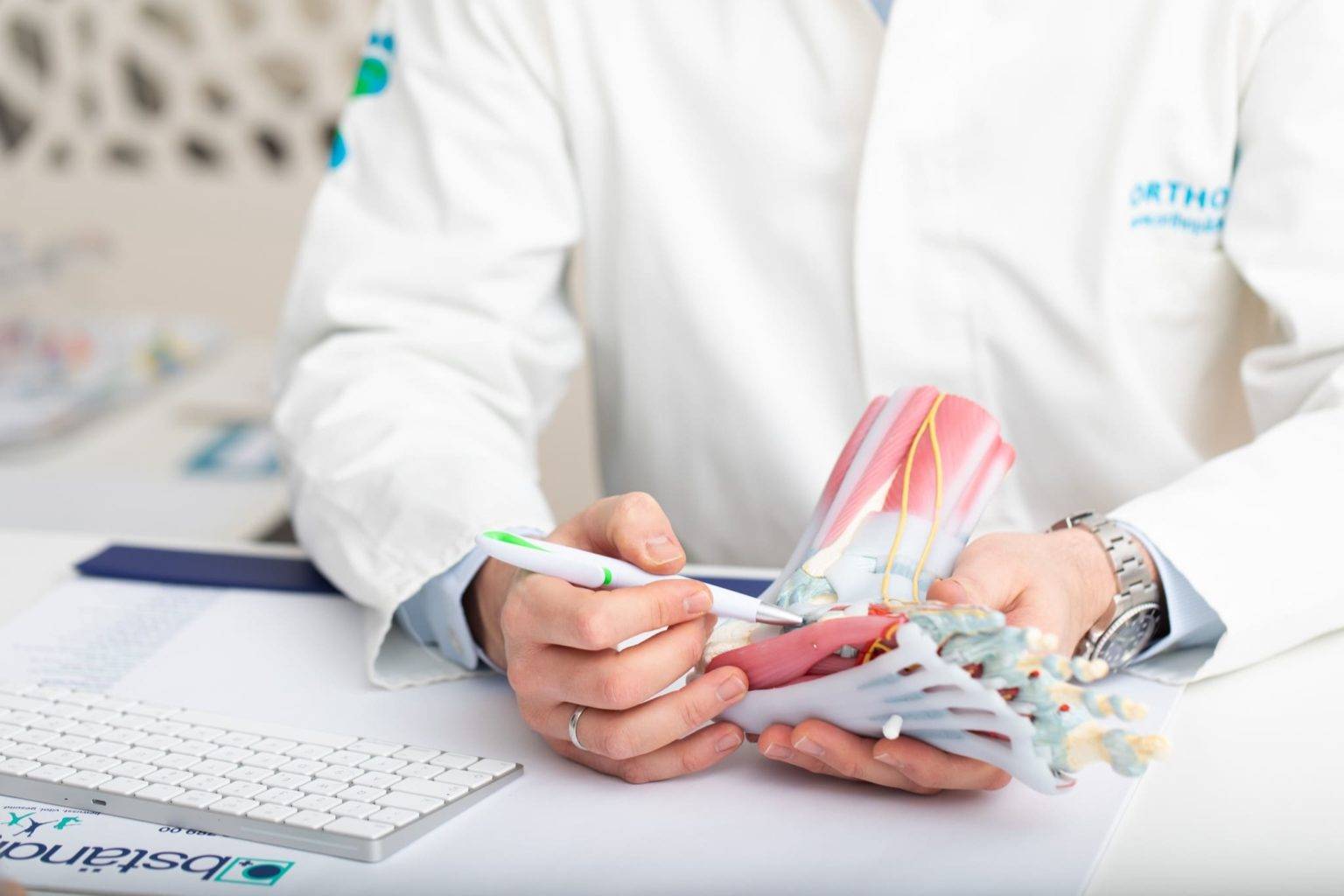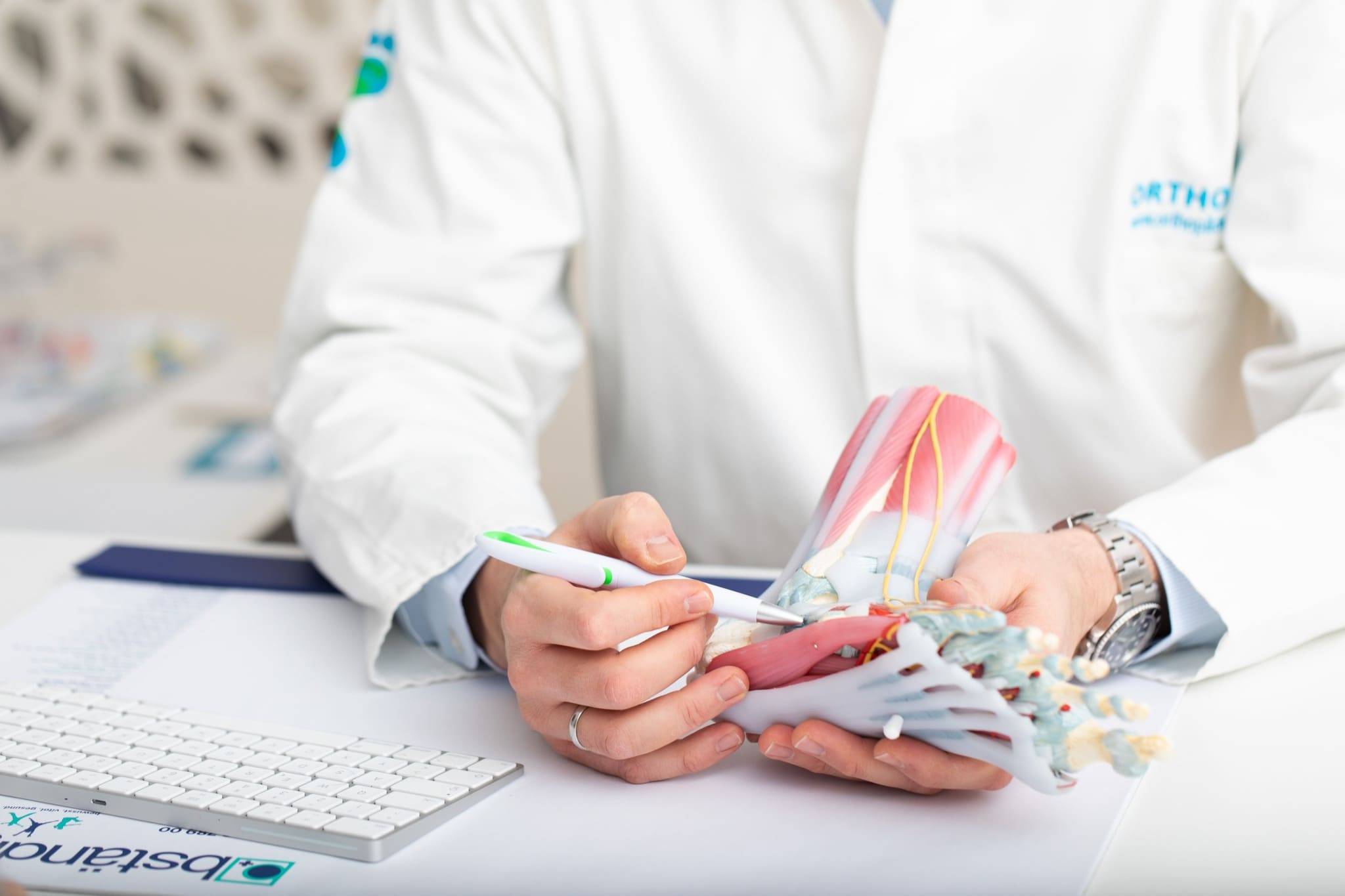 Aufgrund von Verletzungsfolgen oder Fehlbelastungen kann es im Bereich des Mittelfußes (v.a. in den Verbindungsgelenken zwischen Fußwurzel und Mittelfußknochen) zu Abnützungserscheinungen kommen. Dadurch entstehen Schmerzen im Bereich des Fußrückens. Oftmals bildet sich auch eine Vorwölbung, welche durch überschießende Knochenneubildung im Rahmen der Abnützung hervorgerufen wird.
The advantages of my private practice are that you do not have long waiting times, I can take enough time for you and appointments are usually available at short notice. Fußschmerzen treten bei Belastung auf. In fortgeschrittenen Stadien besteht allerdings auch ein Ruheschmerz. Eine weitere Problematik ist häufig eine Druckstelle im Schuh aufgrund der Vorwölbung im Ristbereich.   
As a chiropodist, I would be happy to advise you on your therapy options for arthrosis in the metatarsus. With mild forms of arthrosis, shoe insoles will usually be sufficient as a therapeutic measure. In order to relieve acute pain, pain therapy (infiltration, physical therapy) will be applied.
Ist die konservative Therapie nicht erfolgreich, wird eine Operation durchgeführt. Im Rahmen der Fußoperation wird das kaputte Gelenk stabilisiert. Dabei wird es in der richtigen Stellung fixiert. Das nennt man Arthrodese. Durch dieses Verfahren werden die Schmerzsituation und das Abrollverhalten verbessert ohne dass der Fuß beeinträchtigt wird.
As an experienced foot surgeon I have been performing this operation successfully for years.